Conni Kids Training Pants
$20.00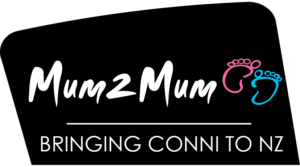 Designed to be worn like regular underwear and bridge out of nappies, our Conni Kids TP's offer a high absorbency lining and a waterproof outer, giving you the confidence to continue with your normal activities and assist with small accidents.
Size available at the moment – 2-3 years (only)
REUSABLE & COST SAVING: Machine-washable and dryer safe. The environmentally sustainable alternative to disposable products
SPECIALLY DESIGNED: Underwear assists with light bladder and bowel leakage. Perfect for catching small accidents while children transition to the up and down routine of normal underwear. *Not a replacement for a nappy.
FOUR LAYER PROTECTION: Soft polyester top, quick-dry absorbency, with breathable waterproof backing. Discreet, comfortable and quiet.
LAB TESTED & CHEMICAL FREE: All Conni products are Oeko-Tex accredited, PVC and Formaldehyde free, safe to use against the skin.
Conni is a range that Mum 2 Mum distribute in New Zealand. Conni has been Australia's leading brand of re-usable incontinence management products for more than 21 years. The Conni range is developed in response to consumer demand and they proudly declare our products free of PVC, latex and formaldehyde. Not cotton based, these will keep your child warmer. #1 selling incontinence product in Australia.
Mum 2 Mum – bringing Conni to New Zealand.
Care Instructions
Training Pants
BODY: 70% Bamboo 30% Cotton
INNER: 100% Microfibre
SOAKER: 100% Non-woven Polyester
LINING: 100% Polyurethane