Conni Bed Pad
$70.00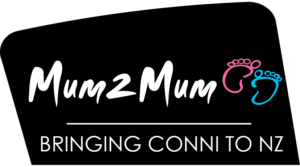 The original and market-leading bed pads.
Say goodbye to the days of daily cycles of wet, wash, dry and repeat with your sheets. Conni absorbent and waterproof bed pads assist in managing incontinence, bedwetting and toilet training. Our Conni Bed Pads are designed to hold at least two full adult bladder voids over an eight hour period. They are the perfect addition to any bed that requires full void protection.
Conni Bed Pads can be washed and reused countless times and are a cost-effective and environmentally sustainable alternative to disposable bed pads. For peace of mind, they are also certified as free from harmful materials and safe even against newborn skin.
Specific area coverage, suitable for all mattress sizes.
Waterproof and breathable
Soft stay-dry top layer
Slim absorbent core holds up to 2500ml over 8 hours
Fabric is comfortable and quiet; ensuring a restful night's sleep
Extremely lightweight
Eliminates complete bedding changes
Quick and easy to launder
Conni is a range that Mum 2 Mum distribute in New Zealand. Conni has been Australia's leading brand of re-usable incontinence management products for more than 21 years. The Conni range is developed in response to consumer demand and they proudly declare our products free of PVC, latex and formaldehyde. Not cotton based, these will keep your child warmer. #1 selling incontinence product in Australia.
Mum 2 Mum – bringing Conni to New Zealand.



Care Instructions
Machine washable and tumble dryer safe, Conni products can be used countless times!
For best results, wash with WARM or COOL water and a good quality laundry detergent. Conni Absorbent products dry quickly on the clothesline or in the tumble dryer on LOW heat. Too much heat can damage the waterproof layer.
Do not use fabric softeners.
Do not use bleach.
Fabric content:
FACE: 100% Brushed Polyester
SOAKER: 100% Polyester
LINING: 100% Polyurethane
BACKING: 100% Polyester