Awesome Sleeved Bib
No more messy wet clothes. Such a versatile sleeved, but super brilliant feed bib. Purchased for mum n bubs, & nana days. Love them.
A must have
These bibs are awesome! The absorbent front is great for all the spilt water when they are learning to drink form a cup. Lots of colors to choose from.
Kiddie towels
Love these . These towels make getting out of the bath so easy and exciting . My daughter loves hers.
They are the only thing we use
Since making the switch to our @mum2mum swaddles Aurelia has become a dream at sleep time, whether it's bedtime or nap time we are able to put Aurelia into her swaddle and she knows that it's sleepy time and is able to self settle.
During the day she naps 2-3 hours at a time and night she will sleep 4-7 hours in her first stretch, going down at 6.30pm and then 3-4 hours till we get up for the day at 6.20am.
I am so happy that my sister recommended we try out her swaddle, now they are the only thing we use.
Fantastic
These bibs are the best out, we have so many of them and won't use anything else. Have tried a few other brands but they're not as good. These cover up clothes properly and fit well, have saved us many times!
They keep my Son super dry
Purchased for my sons 3rd birthday. Water play isn't an issue when he has this kit on. Warm pants and jacket is still needed underneath both top and bottom pieces. This one's coming from a dad team lol.
Best for spilly babies
These bubs are so handy for spilly babies. Keep babies clothes dry and absorb spills quickly
No regerts purchase
Saved me SO much washing. Now my girl can help me hang washing out, feed the chooks etc without getting soaked and dirty. Solid investment!
1 Rainset and we're all set
Ordered the navy and red set for my son. Nice and roomy to fit over his clothing easily. He loves the colour combination. I love the soft lining on the inside of the neck closure, the detachable hood and the poppers on the side seams. I think we're all set for loads of wet weather play and exploration.
Large bib
Fantastic as our adult son is disabled. It covers his thighs as well so we can keep his trousers clean while feeding too. Lovely colours. People have purchased for their disabled children after seeing our sons. We have used them for many years now. I am so grateful I no longer have to make them!
Excellent online service. Good fit. 5 years for my 5 year old granddaughter 👍
Make it a Set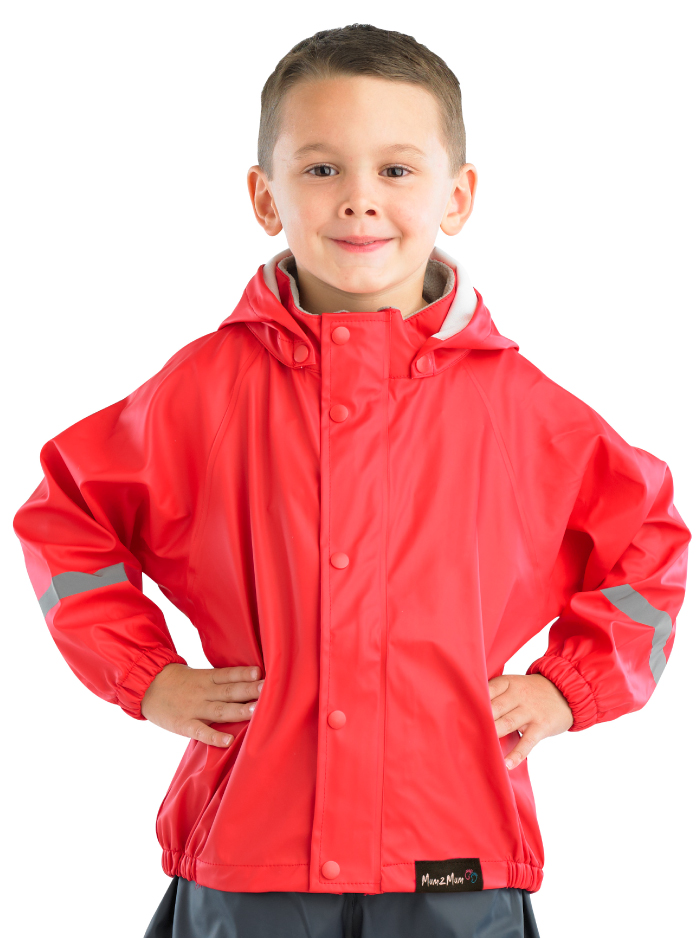 Rainwear Jackets
$59.95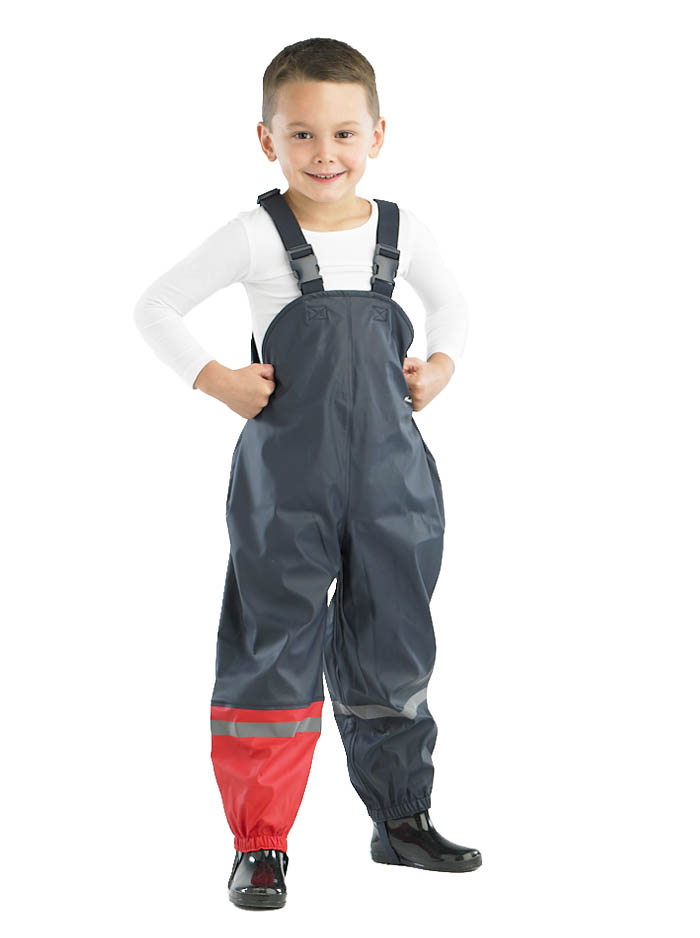 Rainwear Overalls
$49.95
Buy the same size matching jackets and overalls and save!